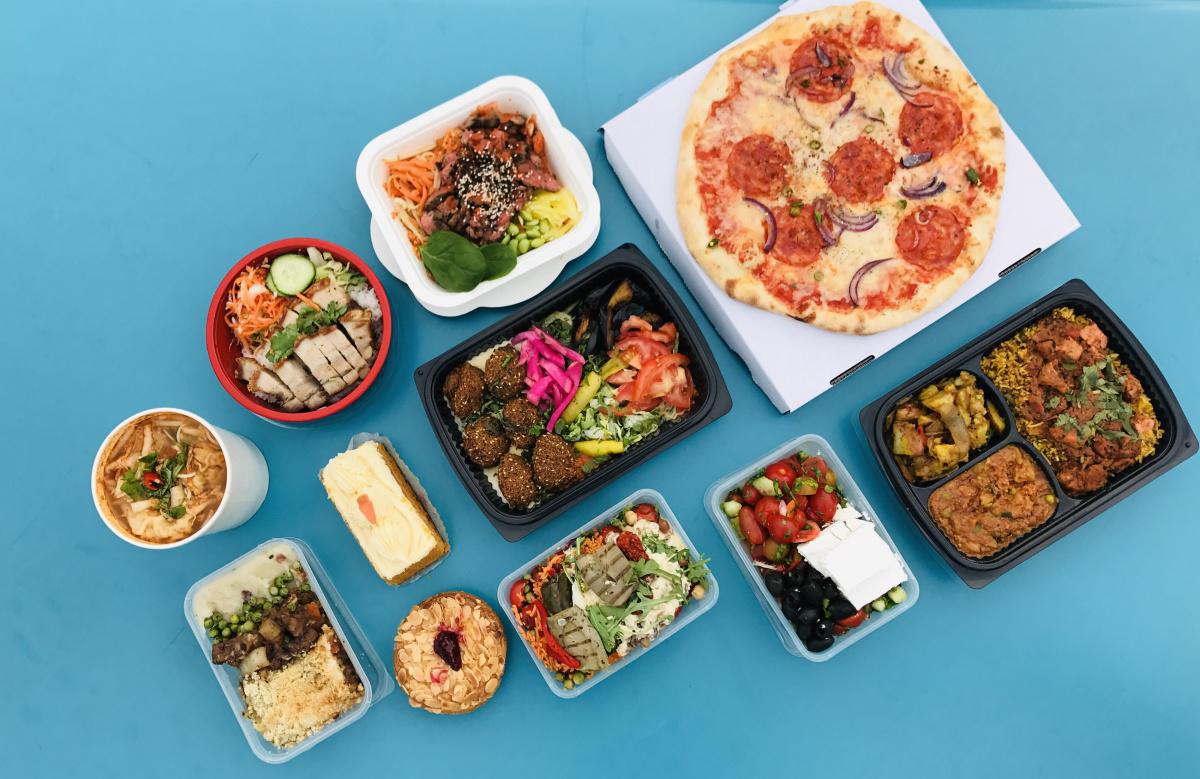 Life is busy, and for many of us, trying to make healthy meals is difficult. If you need simple options that keep your diet on track, here are seven meal delivery options for you to try. Super easy and super simple. You'll find some really affordable and others at a premium.
1 Trifecta
Best for: Athletes looking to boost performance and gym goers who want to get their nutrition in check
Eliminating shopping, cooking and cleaning, Trifecta's food uses organic produce that is never frozen and wild caught, grass-fed proteins. Trifecta also offers an A La Carte section that allows consumers the flexibility to design their own healthy meals based on their personal macronutrient needs. All food items and fully cooked meals arrive in a refrigerated case, are vacuum sealed and ready to eat. Trifecta also ships directly to consumers' doors in all 50 states.
Check out meal plans and pricing at trifectanutrition.com/meal-plans.
2 Amazon Fresh
Best for: Big orders
Why we love it: There's little that Amazon hasn't already conquered in the way of delivery, so it's no surprise that it's mastered fresh foods. Amazon Fresh has the biggest selection of both non-perishable and perishable food items, so you can order all your groceries in one place. Order early enough and it'll be delivered the same day. Plus, if you don't think it's fresh, it's free.
Check out pricing at amazon.com/amazonfresh.
3 Instacart
Best for: Saving time
Why we love it: Instacart combines your multiple grocery runs into one easy online transaction. It's like hitting up Ralphs, Costco, and Whole Foods all at once, without having to drive around town. Just search for your favorite food brands or browse through lists catered to fit your special dietary requirements, like Paleo, lean, veggie-lover, and more. You can even add your loyalty cards to your Instacart account so you still get your usual grocery club points at checkout.
Check out pricing at instacart.com.
4 Grubhub
Best for: Your whole family
Why we love it: Although it's not specifically limited to clean choices (so it's not a bad option on those cheat days), you can find plenty of healthy meals from your favorite nearby eateries. Grubhub works with a variety of local restaurants to deliver a meal right to your door within an hour. Type in your zip code, search for a restaurant near you, and order right from your phone or computer.
Check out restaurants near you at grubhub.com.
5 Veestro
Best for: Vegetarians
Why we love it: Veestro offers a variety of meal plans, juice cleanses, and à la carte food shopping that focuses on preserving your health and saving you time. All Veestro meals are made from organic foods, prepared to your specifications, and delivered to your door ready to heat and eat. And while all the meals are plant-based, they still have the macros you need to power up your workouts. Choose from a variety of Veestro's high-protein entrées like lentil meat loaf and savory croquettes that are sure to satisfy your tastes while fulfilling your performance needs.
6 Elite Lifestyle Cuisine
Best for: Foodies who want performance
Why we love it: Satisfy your muscles and your taste buds with Chef Carlo Filippone's fit-gourmet meal plans. The three-time body-building champ and chef has designed an easy three-step process for athletes to choose the plan that fits best based on their lifestyle and goals. First, decide on how many meals per day you want delivered (one, two, or three). Then choose your daily calorie intake (1,000, 1,250, or 1,500-plus). Lastly, pick from your favorite recipes and voila! No more planning, designing, shopping, or measuring needed for healthy eating.
Check out pricing at elitelifestylecuisine.com.
7 Thrive Market
Best for: Savvy shoppers
Why we love it: Thrive Market offers high-quality organic grocery brands at 25-50% off normal retail prices, shipped nationally for free on orders over $49. Find a wide selection of popular brands, including ThinkThin, Vega, Sun Warrior, and more. For every membership sold, Thrive donates one to a low-income family, teacher, student, or veteran.
Check out pricing at thrivemarket.com.